In today's world, there are two approaches to primary care: the traditional health insurance-based model and, for those who demand a better alternative, concierge medicine.
Traditional practices may have a majority of their services covered by health insurance, but they struggle to keep up with the needs of thousands of patients, leading to limited availability and long wait times.
Concierge medicine, on the other hand, elevates the health care experience. Practices such as ours are much smaller in size, prioritizing increased access to physicians and a personalized approach. Concierge medicine is medical care for people who value their health and want to preserve their long-term vitality.

What is Concierge Medicine?
Concierge medicine is a membership-based model of primary care that prioritizes access to your physician. By eliminating many of the arbitrary limitations imposed by health insurance, patients can receive truly exceptional medical care, care that is decided upon only by the patient and their physician, without impediments. With that said, it's important to understand that no two practices are the same in terms of what they charge, what is offered, and how they function.
In general, concierge medicine practice sizes are small, ensuring that same- or next-day appointments are almost always available. With more time for attention, physicians can focus on proactive, rather than reactive, care that looks at what's ahead in life. The presence of concierge practices has risen dramatically in recent years, and for good reason, they're effective – patients are happier, and they stay healthier.
Benefits of Concierge Medicine
For those who prize a higher level of service and attention to detail, concierge medicine delivers an experience traditional primary care practices simply cannot.
Better Relationships with Your Physician
In traditional primary care, patients are often rushed through appointments as short as 15 minutes. With concierge medicine, a smaller practice size means more one-on-one time with your physician. The appointments are more in-depth and last as long as necessary to cover all questions and avenues of care. This creates a space where you and physician can build a relationship — ensuring that you feel comfortable discussing your needs and concerns, which ultimately leads to better health outcomes.
Every patient is unique, and your care plan should reflect that, too. Your care plan encompasses your long-term goals, focuses on quality of life, and prevents illness before it interrupts your plans. By building an understanding relationship with your physician, you can feel confident managing your health and planning for the future.
The Devine Concierge Medicine Difference
Relationship building and communication are the cornerstones of our practice. We treat our patients the way we would treat a family member, carefully considering every detail of care. The result is a genuine, personal relationship where your physician truly knows you, your health, and your priorities.
You're unique — the approach to managing your health should be too. We believe in providing care that focuses on what matters to you every bit as much as what's the matter with you. We accept only 150 patients per physician, ensuring our ability to provide unrushed, around-the-clock appointments that focus on you and your individual needs.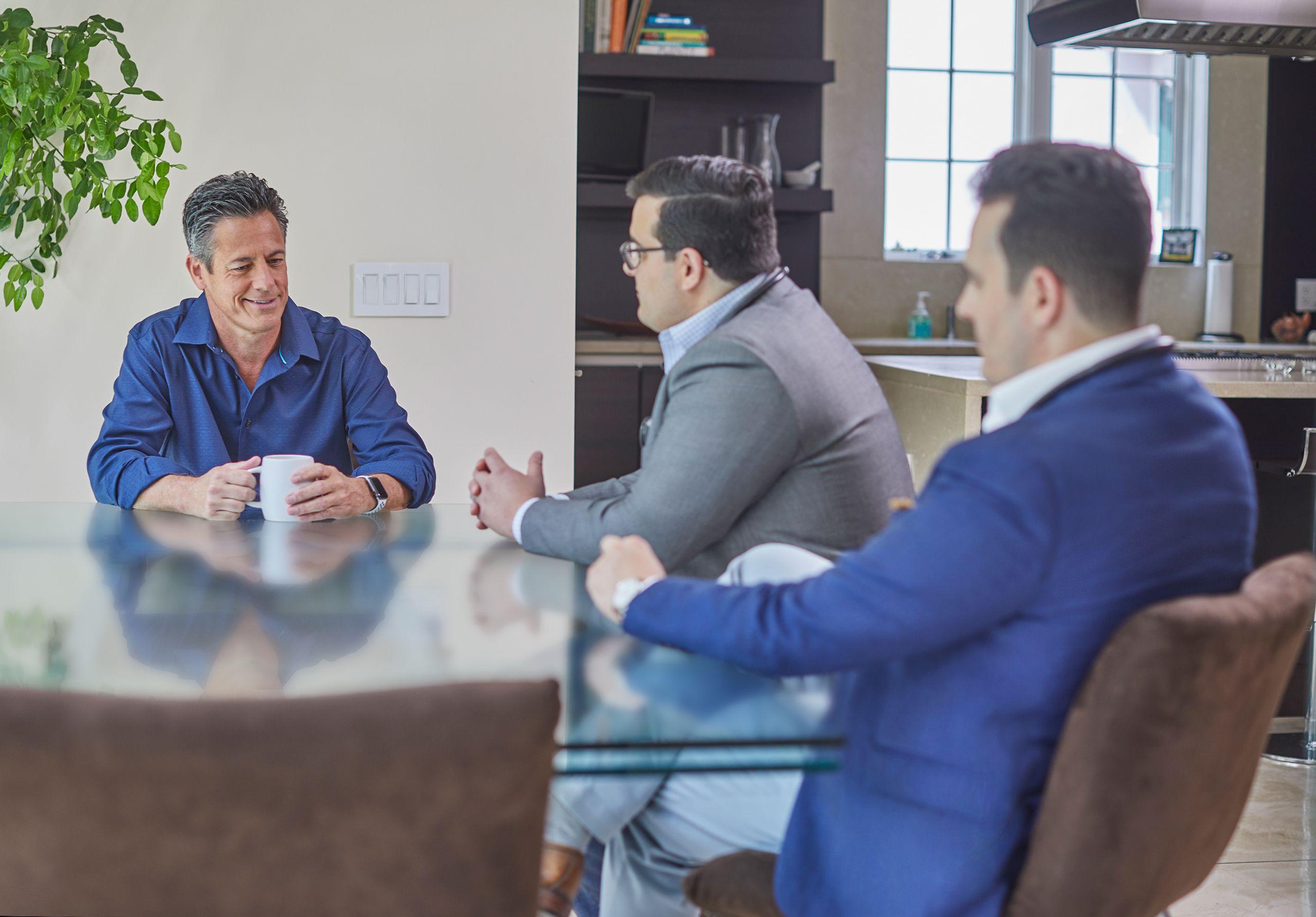 Fewer Insurance Complications
Traditional primary care is often an exercise in patience — biding time before your upcoming appointment, waiting for your doctor, and navigating frustrating, drawn-out discussions spent convincing insurance companies to cover basic care. With a membership-based model, your primary care is covered by your membership fee, ensuring that you will receive the level of care you deserve, without having to jump through endless hoops dictated by your insurance.
Concierge medicine centers around the decisions you and your physician make about your medical care, not insurance companies. However, patients still need health insurance for additional care, such as hospitalization, surgery, specialist referral, medications, diagnostic radiology, laboratory tests, and so on.
The Devine Concierge Medicine Difference
We believe our patients deserve more than what insurance is willing to provide for them — and we're unyielding when it comes to your well-being. Patients, not insurance companies, are the center of focus, and our care is proactive rather than reactive.
Membership is not covered by health insurance and is paid directly to the practice on an annual, semiannual, or monthly basis. This allows us to offer something truly special — our full energy and focus, and our absolute availability. The result — our patients enjoy total peace of mind knowing their health, privacy, and well-being are secure. It's an unparalleled standard in healthcare, far in excess of what insurance is willing to pay for.
Preventative, Proactive Care
Traditional physicians struggle to keep up with the thousands of patients they are responsible for, and it can often feel like they aren't spending enough time to help you live a healthy life, and only react when health issues arise. With the smaller practice sizes of concierge medicine providers, patients receive more individualized care. Concierge physicians have the time and focus to be proactive with your health, rather than only addressing health concerns once they've started adversely affecting your life.
Preventative care is about maintaining your good health by anticipating and addressing health issues before they become a problem. It is the best way to ensure healthy aging so that you can enjoy your life without disruption. This method of medicine has numerous long-term benefits for your health and well-being, making it a necessity for even those who are young and healthy.
The Devine Concierge Medicine Difference
Biology is predictable. Using highly specialized knowledge, we develop custom-tailored preventative wellness plans focusing on longevity and healthy aging. To administer these plans, our physicians leverage their world-class training from the iconic Johns Hopkins & Harvard's Massachusetts General Hospitals. To better serve patients and provide exceptional preventative care, we also provide à la carte offerings, such as Galleri early-detection cancer screenings. With your personalized wellness plan and our ongoing oversight, you can continue living your life to its fullest, without interruption.
Convenient and Accessible
The current healthcare system wasn't designed to deliver highly-personalized and convenient primary care. Scheduling an appointment with your physician can be difficult, and when you do, you're often met with the hassle of long wait times and rushed services. As a result, your care is not timely, nor optimized to your specific needs.
Concierge medicine offers direct access to your physician. You're able to see your physician sooner than traditional primary care, in appointments that last as long as necessary, ensuring that your care is thorough, personalized, and fits into your schedule.
When you have direct, consistent access to your physician, communication flows more freely, allowing you to feel more comfortable with your physician, and have a better understanding of your health. This results in a more collaborative relationship where you and your physician can work together on improving and maintaining your quality of life.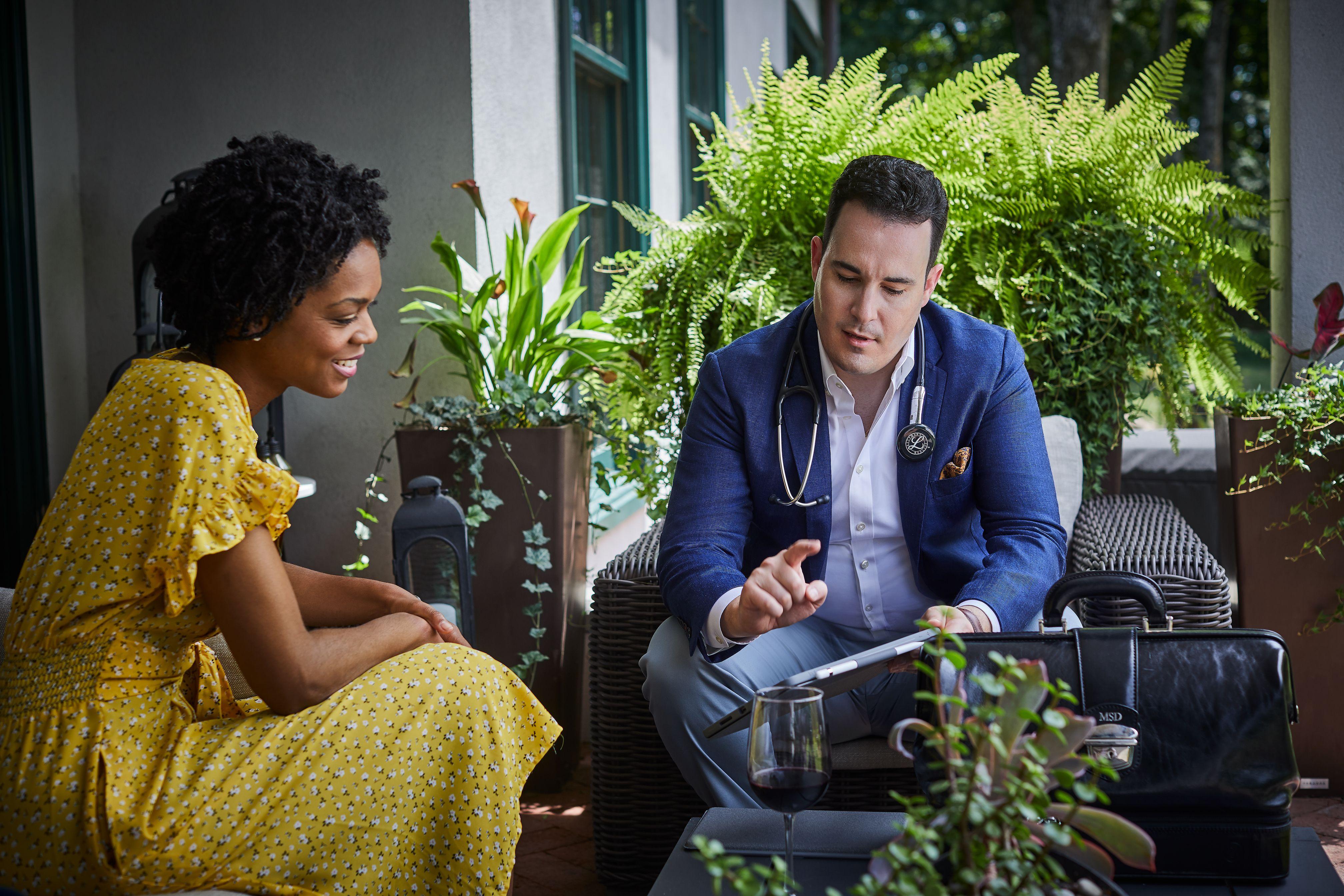 The Devine Concierge Medicine Difference
Maintaining your health shouldn't be difficult. With Devine Concierge Medicine, same-day appointments are guaranteed and last as long as necessary to ensure every concern is addressed, leaving no questions unanswered. Our clients keep our personal cell phone numbers, allowing for immediate, direct-access 24 hours a day, 7 days a week.
With an emphasis on our clients' safety, privacy, and comfort, every visit is provided via house call. Using highly-portable, state-of-the-art equipment, our capabilities often surpass those of a typical primary care office — all in the convenience of your own home.
When additional care is needed, such as specialist consultations or testing, we provide preferred access and expedited scheduling with some of the most esteemed specialists and medical facilities. Not only will we help curate the very best when you need a specialist referral or procedure, but we'll take care of all the scheduling for you. We'll coordinate the where, the when, and with who — all you have to do is show up.

***
Don't put off investing in your long-term health any longer. Concierge medicine offers a wide range of benefits that far exceed what traditional care can offer. If you're looking for an individualized care approach that puts you first, consider concierge medicine.